Introducing Our Newest Contributor
Mia Anstine joins Armed Lutheran Radio
Mia is a blogger, freelance writer, a hunting guide, a certified archery and firearms instructor and an NRA mom with a passion for the great outdoors.  She's the first American woman to appear on the cover of Field & Stream magazine and joins Queen Elizabeth and Eva Shockey as only the third woman to ever appear on that publication's cover. She's also an armed confessional Lutheran!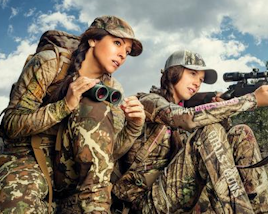 Mia was the featured guest in episode 28, and she brings her unique perspective and shares her interests with Armed Lutheran Radio listeners starting next week!
We are excited to welcome Mia to the cast and can't wait to hear what about all the things that motivate Mia.
Advertisements on this site do not express or represent the opinion of MAC Outdoors or Mia Anstine.